Host Organizations
---
ROB|ARCH 2024 is a collaboration between the University of Toronto (UofT), Toronto Metropolitan University (TMU), and the University of Waterloo (UW). UofT and TMU are in close proximity to each other in downtown Toronto and will be the site for the 2023/24 conference and split programming.

Learn more about the city of Toronto and the event venues at UofT and TMU below.
---
Host Team
---
Conference Leads
Workshop Leads
Scientific/Publication Leads
Sponsorship Leads
Exhibition Leads
Site Leads
---
About the Venues

---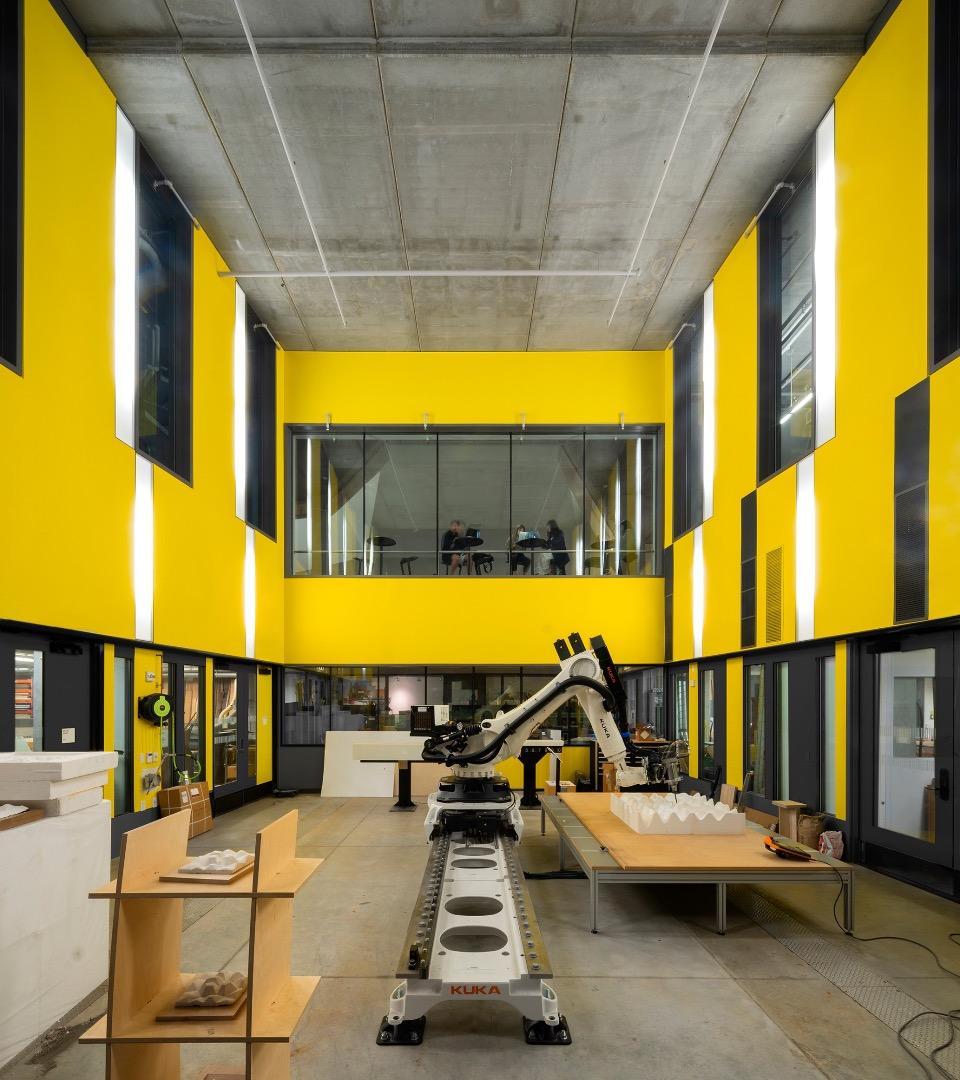 University of Toronto
Daniels Faculty of Architecture, Landscape, and Design
1 Spadina Crescent

The University of Toronto ranks among the top universities in the world, and is top-ranked in Canada. The Daniels Faculty of Architecture, Landscape, and Design at the University of Toronto offers programs in architecture, landscape architecture, urban design, forestry, and visual studies - as well as unique undergraduate programs that use architectural studies and visual studies as a lens through which students may pursue a broad, liberal arts-based education.

The growth of the school's programs and faculty ranks has occasioned the building of a new home for the Daniels Faculty at One Spadina Crescent, one of Toronto's most historic sites. Completed in 2018, the transformation of this iconic building has doubled the size of our previous facilities and created a new and unprecedented district for education, research, and public outreach on architecture, urbanism, and the visual arts at the University of Toronto.



Toronto Metropolitan University
Design + Technology Lab at the Creative School
288 Church Street


The Creative School at Toronto Metropolitan University is an impactful education hub and innovation ecosystem at the heart of Canada's media, design, and creative industries. The Creative School's nine schools offer 22 professional programs that are recognized amongst the top programs in Canada and internationally. Presenting a uniquely interdisciplinary post-secondary education that blends a variety of fields, experiential learning, innovation and technology, students are equipped with 21-century skills, empowering them to become the creative leaders of tomorrow. Blending state-of-the-art technology with creative inspiration, we are pushing the boundaries of creative exploration and focuses on creative technological applications, whether it's large-scale digital projects, advanced robotics or fabrication. In particular, the Design + Technology Lab is a state of the art creative technology facility that was opened in October of 2019 and supports research and advanced curriculum across the Creative School.